SMALL ENGINE REPAIR MOORE HAVEN
SERVING ALL OF: MOORE HAVEN, LABELLE, LAKEPORT, BELLE GLADE, CLEWISTON & OKEECHOBEE
Wolff's Lawn Machines has been serving Moore Haven and surrounding cities like Clewiston, Labelle, Lake Port and Okeechobee for years. Wolff's is certified to work on Kohler, Briggs, Stratton, Honda, Kawasaki and Kubota but will work on all the other major brands regardless of the make or model. If we do not have what you are looking for in stock we can order it. We sell Zero Turn Mowers, Push Mowers, Riding Mowers, Gas Powered Hedgers, Edges and Trimmers.

Wolff's Lawn Machines handles warranty work on most of the major brands that include: Grasshopper, Scag, Toro and Redmax. We also offer service and repair on anything that has an engine.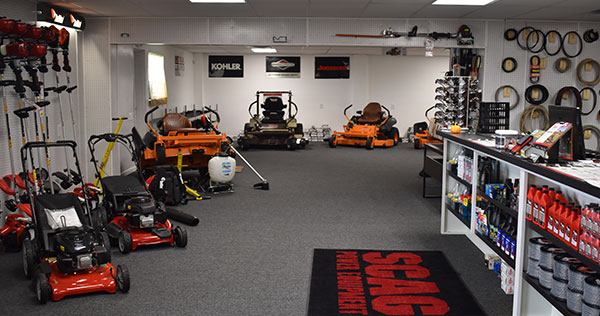 From Scag, Grasshopper to Redmaz and Toro Wolff's Lawn Machines sells, repairs and maintains all makes and models of commercial and residential lawn mowers, gas powdered tools, blowers, edgers and trimmers. Below are just a few of the popular brands we carry daily in stock!
What You Can Expect From Wolff's Lawn Machines
Fully Licensed, Knowledgeable staff, Competitive Pricing and a love and passion for the Industry.